You Do Not Have To Face Bail Alone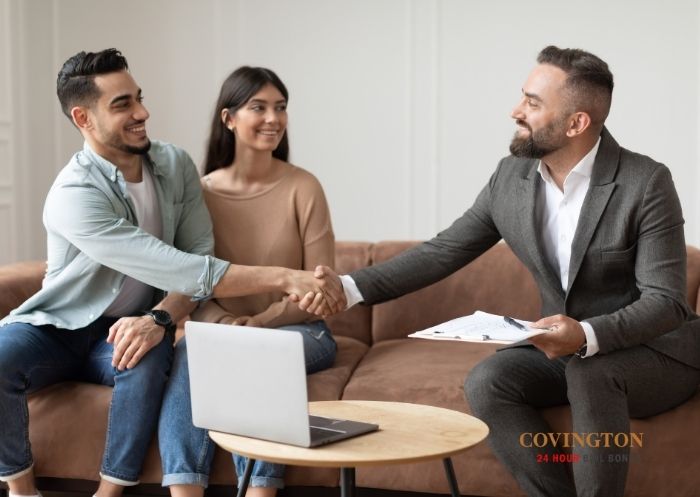 The thought of trying to bail a friend or family member out of jail on your own can be terrifying. Most people have never dealt with bail before, let alone thought about it before. No one even wants to imagine what it would be like for a loved one to get arrested. So, when a friend or family member is arrested, people are usually caught off guard.
Since people have no idea how bail works, they are at a loss on how they are going to rescue their friend or family member. Luckily, there are people who can help, and they can be found at Covington Bail Bonds.
We are a statewide, family-owned bail bond company. Covington Bail Bonds has been helping Louisianans bail their loved ones out of jail since our founding in 1987. We have bailed thousands of people out of jail over the last 30 years. Let us help you and your loved one.
Our knowledgeable bail agents are available 24/7, all over the state of Louisiana. No matter where you are, or what time it is, our agents will be there to assist you. Our mobile agents can meet you anywhere you want and will answer all of your questions about the bail bond process.
If you want affordable and friendly bail help, you need to contact Covington Bail Bonds. Louisianans have trusted us in bailing out their loved ones for the last 3 decades. Let us show you why.
---
You can get a free consultation with a professional bail agent just by calling (985) 570-1111 or by clicking Chat With Us now.