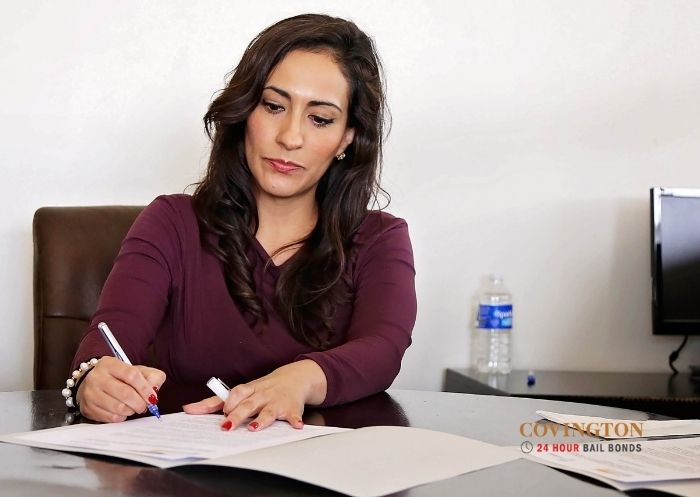 02 Dec

What is a Bail Agreement?

Most of us have watched enough procedural shows to know that bail is what you pay to be sprung from jail while you wait for your case to make its way to court. Most of us also know that a bail bond agency, like St. Tammany Parish Bail Bonds, is a business that helps you cover the cost of your bail. In most situations, that's is where our knowledge ends.

Very few people understand that before we can help bail you out of jail you'll have to sign a bail agreement.

If you're wondering what a bail agreement is, you're not alone. It is seldom explained properly.

The bail agreement is a surprisingly simple contract that serves as a binding legal document between you, the Indemnitor, and us, the bail bond agency that wants to help you reunite with your loved ones.

The agreement is very clear. Every single aspect of our relationship is carefully spelled out. The bail agreement discusses the terms of your bail, serves as an agreement that you'll attend all of your mandatory court dates and lays out the bail payment plan we agree on.

We feel that it's important that you understand you don't have to sign the bail agreement right away. Take as much time as you need to review the information and decide if we're your best option. We don't want you to do anything you'll regret.

When you sign a St. Tammany Parish Bail Bonds bail agreement, we want you to understand what you're getting into. We encourage you to not only take our time and carefully read over the agreement but to also come to us with any questions.

Our willingness to discuss every single aspect of our bail bond agreement is just one of the perks you'll enjoy when you turn to St. Tammany Parish Bail Bonds for help with your bail situations.

We're renowned throughout Louisiana for our excellent service which includes:
24/7 Bail bond service
Discounts Available
Phone approvals
0% Interest payment plans
Free consultations
No hidden fees
No collateral required for working signers
St. Tammany Parish Bail Bonds is a family-owned business that has decades of experience helping people just like you. We've enjoyed a solid reputation for being a discreet bail bonds service that genuinely cares about our clients. When you contact us, you'll enjoy working with a Louisiana bail bonds agency that has customized payment plans, a great attitude, and outstanding customer service.
Want to learn firsthand how easy we are to deal with?
Do you want a free consultation with a professional bail agent? If so, call (985) 570-1111 or click here to to chat with us now.