What Documents Do I Need To Start the Bail Process?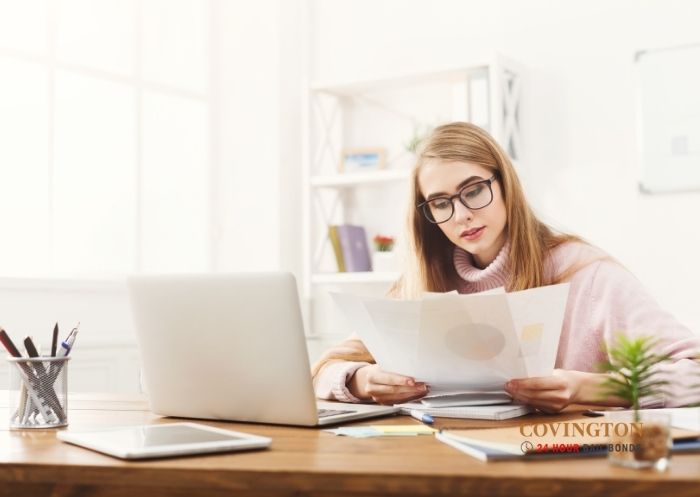 When you find out that one of your loved ones has been arrested and needs you to help them out with bail, the first thing you become aware of is time. Even though you technically have as much time as you want to bail them out, most of us quickly become desperate and want to get them out of jail and safe at home as quickly as possible.
Having all the documentation close at hand when you contact Covington Bail Bonds does wonders to speed up the process. Having the documentation sitting in front of you when you initially contact us means we can go straight from the free consultation to filling out the contract. You won't believe how much time this saves. Having the documentation ready and at your fingertips could be the difference between your loved one getting out of jail before their next work shift and having to call their employer and explain why they won't be showing up that day.
The first thing we need is proof of ID. This can be in the form of a Louisiana driver's license or a state-issued identification card. Not only does the ID have to have a photo on it, but it must also be current. The state will not allow us to accept an ID that has expired. We will need a photo ID for every single person that's on the contract, which means if you're co-signing, we'll need your photo ID and we'll need the loved one you're helping bail out ID as well.
Proof of residence is the next piece of documentation we request. This isn't as difficult to come up with as you might think. It just needs to be a formal piece of documentation that has your name and address on it. Many people use utility bills, others provide us with a bank statement.
Next comes the proof of income. If you can pay the entire 12% on your own, we won't need this, but if you're entering into our flexible bail bonds payment plan, we need to use the proof of income to determine that you're able to keep up with the payments.
Feel free to with any questions you have about Covington Bail Bonds and/or the bail process. Consultations are always free, call (985) 570-1111 to get started.