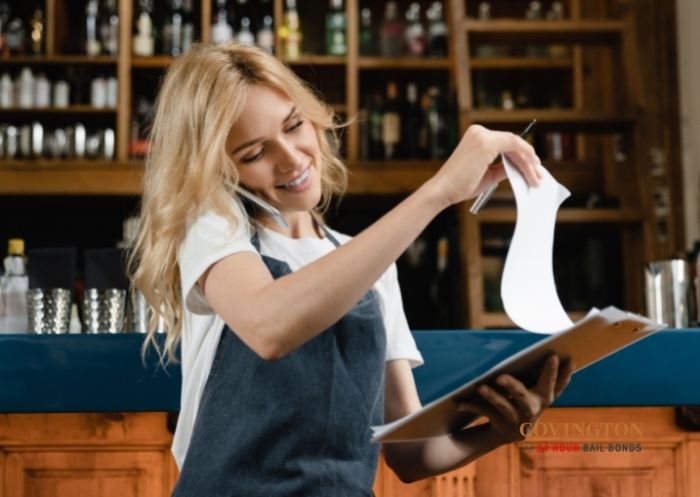 16 Nov

Do You Have Questions about Bail?
Our Bail Agents Can Answer Them
Has one of your close friends or family members recently been arrested? Are you looking into bailing him or her out of jail, but are running into a lot of confusing information? If you have questions about bail bonds and the bail bond process, you can come to Covington Bail Bonds. Our knowledgeable bail agents can answer all of your questions.
What's better; a bail agent or a bail bondsman?

These 2 titles may sound different, but they really mean the same thing. A bail agent is a bail bondsman and vice versa.


How much does a bail bond cost?

Pricing is dependent on the amount of the bail. In Louisiana, bail bond companies charge 12% of the bail price. If your loved one's bail is $10,000, then it will cost $1,200 to bail him or her out using a bail bond company.


What is a co-signer?

A co-signer is anyone who is willing to sign for your loved one's release. The signer is promising that all the money will be paid and that their loved one will go to all of his or her court dates.


Who can bail out my friend?

Anyone who cares about your friend can bail him or her out of jail. You do not have to be related to someone to bail them.


What is collateral?

Collateral is something of equal value to the bail bond that the co-signer puts up to cover the bond. If the client fails to pay for the bail bond, then the company takes whatever was put up as collateral.
If you still have questions about bail bonds, do not hesitate to contact Covington Bail Bonds. Our bail agents are available at all hours of the day, so you can always talk to a professional whenever you need help. You can count on us to be there for you whenever you want to bail out your friend or family member.
Do you want a free consultation with a professional bail agent? If so, call (985) 570-1111 or click here to to chat with us now.